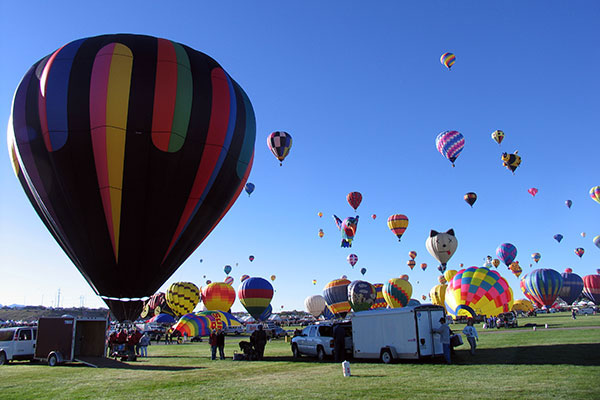 Once you purchase ride certificates it is up to you or the certificate recipient to call us to reserve your flight date. We pride ourselves on personalized service. A free flight ride for two or more people with us will be a private ride; we can take up to four people, (subject to weight limitations). Additional riders may be added by you, on the day of the flight.
Our sightseeing rides originate from various sites surrounding beautiful Chautauqua Lake. We frequently fly over part of the lake, though we do special request flights over requested sights with enough advance notice. Evening flights originate about three hours before sunset. The actual flight lasts about an hour but we suggest that you block out three hours for the full experience. There are a number of things that can prolong the excursion. Sometimes we need to wait for winds to calm in the evening, sometimes pack-up takes a little longer than other times, sometimes there aren't any landing fields nearby after an hour, sometimes the winds aloft carry us for extended distances making for a longer return drive, and sometimes the flight is going so well that we fly a little longer than we need to.
The temperature aloft varies about three degrees per 1000 feet. We rarely fly higher than 3000 ft. So the very great likelihood is that the surface temperature will vary more as things cool down in the evening than we would experience in flight. If you're dressed for the cooler sunset time temperatures, you should be comfortable aloft.
We recommend that you wear long pants and closed toe shoes, both to protect you during a potentially bumpy landing, and to make it tougher for insects to have a meal. Bug repellent is not a bad idea. Bugs seem to be most aggressive in the evening when we are packing up.
Cameras are welcome during the flight but are conveyed at your own risk. Your first responsibility is to brace yourself for landing. Cameras particularly large ones can complicate that. We specifically decline responsibility for cameras and electronic gear.
It's nearly impossible to capture the awe and grandeur of a balloon flight with a camera but that never stops folks from trying.
In the event that you will not be able to honor your reservation please be advised that if we are not notified 72 hours before the scheduled flight it will be treated as a late cancellation. (see terms and conditions)
If you have severe allergies and frequently take antihistamines or histamine blockers, it is not our experience that they present a risk at altitude. If you have any concerns consult your physician. We frequently land in freshly cut hay fields. It is likely better you pre-medicate if you normally do for extended outdoor activities.
Pets can not be carried aloft. Please arrange in advance for the care of pets and children not flying, we ordinarily do not recommend free flights for children under ten. They tend to get too fidgety standing in one place for over an hour. Additionally they are more subject to injury due to a heavy adult being jostled into them at landing. The Ground crew's first responsibility must be to the safety of the passengers and balloon. They are therefore not available to sit attending others.
You will be asked to fill out a medical questionnaire and certify your fitness for flight. You will also be asked to sign an acknowledgement of risk and waiver. The documents are available on this site for your review. (see documents)
Please call us the day before your flight to get a weather preview and probable launch site and directions. Please also give us a contact number so we may contact you the day of the flight to confirm arrangements. The last updated full weather forecast before the flight is normally available at 2 pm local. We would intend to call you between 2:15 and 3:00 the day of the flight with a weather update and the plans for the evening.