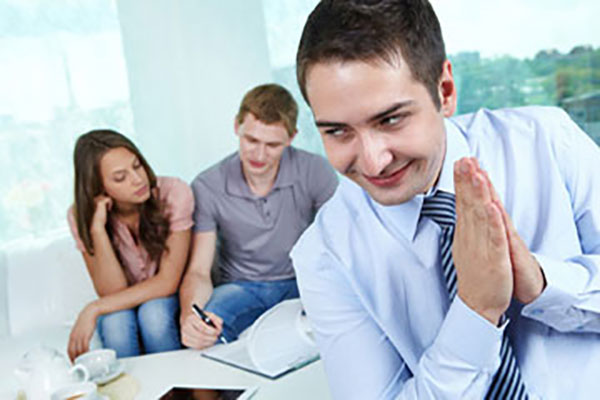 We suggest you don't buy a ride from an online booking agent.
There are hundreds of reputable balloon ride companies worldwide, such as Sky Sail Balloons Inc. They range from small single balloon part time operations to large companies flying in multiple cities.
In the US, there is at least one company who has been selling gift certificates for both balloon rides and skydiving for several years, even though they may not own or operate any commercial balloon ride operations themselves.
One such company is 1-800-SKY-RIDE, and they operate hundreds of websites that give the impression each is run by a local company, EVEN THOUGH THEY ARE NOT!!
You'll see the sites are nearly identical, even the "testimonials". They all list the same phone numbers: 800-585-5555 or 800-761-5867.
As far as ballooning goes, their business model appears to be to sell gift certificates for balloon rides, then pay a local ride company after the certificate holder takes their ride. At first glance this doesn't seem to be bad, but talk within the ballooning and skydiving communities paints a very different picture. We don't personally know of any pilots that will accept these certificates. If you find one, it is likely to be in a market that does not have the severely seasonally constrained operations we are subjected to in WNY. They might operate a monster balloon that resembles a cattle car forcing you to ride with folks you don't know and might not get along with. They most certainly will not be as well qualified by the screening questions recommended by the Balloon Federation of America. (BFA)
Such on line booking companies have been known to refer passengers to a local ride company with which they have no agreement. Several folks have called us to book a ride after they found out that no one in our region accepts online certificates. Stories from unhappy customers can be found on the internet. Do an internet search for "balloon ride scam" and you will get a sense of what the concern is about.
1-800-SKY-RIDE it's affiliates and any other similar company, should be avoided, in our opinion. We recommend you do business with an established local ride operator.
It may be difficult to distinguish a true operator from one that just brokers certificates. The Balloon Federation of America (BFA), of which we are a member, is in the midst of establishing a Professional Ride Operator Code of Ethics to establish standards for Balloon ride operators, and questions to ask to help to ferret out the truth about the company you are dealing with.
Below are the answers to the questions that the BFA thinks are appropriate for Balloon Ride Operators. If the agent can't answer these questions about the actual ride operator when you go to buy a certificate, then in our opinion you should take your business elsewhere.
Sky Sail Balloons Inc. has one chief pilot, Geoff Turner, who has been flying Balloons since 1988.
Our cancellation policies are detailed in our Terms and Conditions. The fact that we have such published policy, and it does not allow us to just cancel the flight and pocket your money. According to BFA is a sign of a responsible operator. (It is sad to think that such a thing happens, I guess this falls under the category of better left said)
Sky Sail Balloons was founded in 1988. Geoff has been flying since then and has hundreds of flight hours of balloon flying experience. Any pilot who flies for us would have at least 100 hours in balloons.
Sky Sail Balloons Inc. is a ride operator. We, ourselves, service the certificates we sell. We do not accept certificates from online booking agents.
Our Balloon can carry up to four passengers per flight subject to generous weight limitations. Unless specifically arranged alternatively each flight is a private flight for that party. This level of personalized service is not generally available, and certainly not available through online booking agents.
Geoff annually attends a BFA sanctioned safety seminar, is recertified every other year and conducts recertification flights as a certified flight instructor. Any pilot that would fly for Sky Sail Balloons would be similarly credentialed but the very great likelihood is you will be flying with Geoff. Our safety record is exemplary.
Our equipment is state of the art and is annually inspected by an FAA certified repair station who's mechanic is manufacturer-certified specifically for our balloon make.